The modern world is changing, and so are our wedding styles. Traditionally, people preferred more about simple weddings and celebrations, but nowadays people like to experiment with their wedding themes. One weird and popular wedding trend is Halloween weddings.
Picking wedding guest attire for Halloween wedding can be a bit hassling. However, you don't really have to worry as you can pick a dress to wear to a Halloween wedding from the listing mentioned below. We are mentioning out some picks for Halloween wedding attire, so continue reading for finding the right pick for yourself.
What Should One Wear To A Halloween Wedding?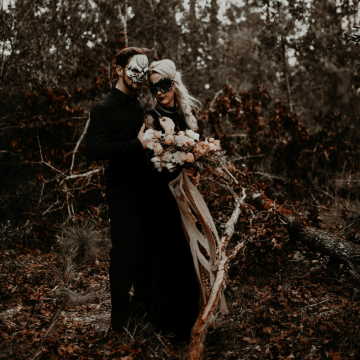 If you are practicing the Halloween wedding for the first time, then you might not want what to wear. For picking the right costume, you can consider to follow up details stated below.
Check your invitation: primarily check for the invitation if there is specified by groom or bride for you to wear Halloween wedding attire if not specified then you don't really have to hassle for that. However, many of the couples decide to keep Halloween with a theme like star wars, so it becomes easier for guests to decide on Halloween wedding attire, and everyone can easily blend into the wedding.
Ask from the bride or groom them: if you are really close to the couple, then consider asking them what to wear. Invitation word is vague, so if you have particularly any other questions regarding the costumes, then feel free to ask the bride and groom instead of embarrassing yourself at the wedding.
Wear something neutral: if you are falling out of the choices, then choose for a safer side that is picking something neutral for the wedding. Weddings are significant so it wouldn't be a good choice for one to be looking silly at the entire event. Instead of picking up costumes, simply consider some elements for an accessory. At photo booths, you mind something scary and fun that could help you to fit into the Halloween wedding theme accurately.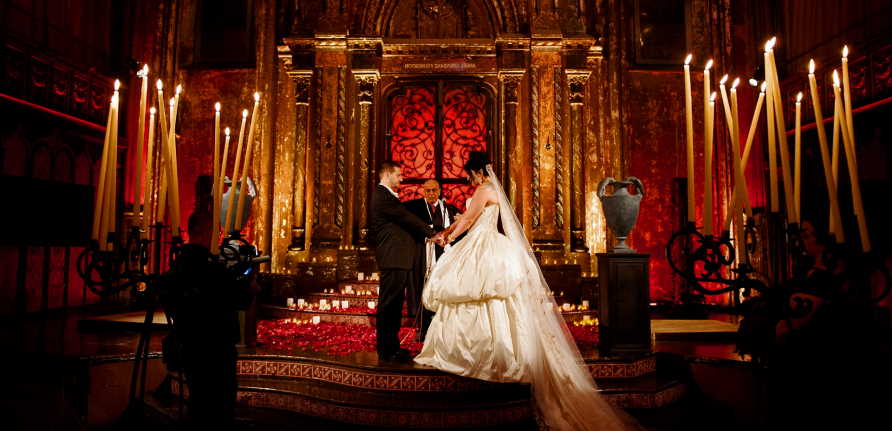 Find simpler ways to get in character: make sure you aren't wasting large money to prepare your Halloween wedding attire instead try to playful with Halloween wedding costumes, which is it all about.
Hence, these are simpler ways to pick for your Halloween guest attire for the wedding to fit into the theme without making a fool out of yourself. It is a great way for people to try out different costumes by considering the points mentioned above.