The modern world is changing so are our weddings where people used to give warm wishes and gifts to newly wedded couples now money vouchers have taken its place. For making this one, you have to only practice out simpler steps.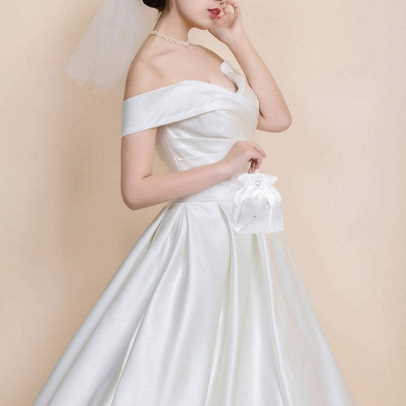 We are guiding you with how to make a wedding money bag with simpler steps. If you are eager to know how to make a wedding money bag, then consider reading details mentioned below.
Easy guide to make wedding pouch with simple steps!!
To make a wedding money bag, you have to consider getting a bag and sewing it for a different size.
Decide size and pattern you want your bag to be: it is primary for you to look for the accurate size of the bag. You need a piece of fabric 50cm by 25cm. Those who don't want wedding drawstring bags of larger size can take a bag of 40cm by 20cm. You can choose the color and pattern of your choice.
Leave ½ inch folds on each side: for getting an accurate size, you need to make ½ inch folds on each side except the top and pin down for ease of sewing once you have sewed the folded sides and remove the pins. For creating a hole for the string or ribbon and remove the pins.
Fold and sew: now, it is time to fold the fabric with patterned sides together and sew the bottom and side closed, leaving the top fold. Make sure you have removed the pins.
Turn the bag inside out: now practice to turn the bag inside out for creating an accurate wedding pouch for collecting money within it. Now thread a ribbon or string through the hole of the bag around the top.
So, these are some of the primary ways to stitch a wedding pouch.